4 tags
1 tag
"Faith is ceasing from trusting in ourselves and placing our confidence in God."
– Dr. Thrasher
2 tags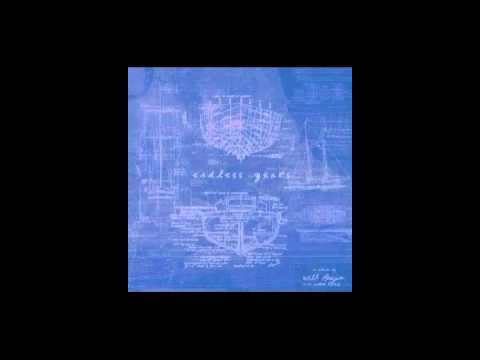 after everything that has happened these past...
francis chan: Discipleship is NOT Sexy →
francisupdates: It has been a long time since I have written anything. I have spent most of my days developing new friendships and trying to explain to them their need for Jesus. I wish I could tell you a bunch of stories of lives that have changed as a result. I wish I could tell you that hundreds have…
"someone should introduce #foreveralone guy to Jesus"
Work
kisstina: Working out takes work. Studying hard takes work. Meal planning takes work. Opening up your Bible takes work. Forgiveness takes work. Choosing to love takes work. Taking care of yourself mentally, emotionally, and spiritually takes work. Drawing good boundaries takes work. Putting others first takes work. Nothing in life worth having comes easy.
1 tag
Romans 13:11-14
The hour has come for you to wake up from your slumber, because our salvation is nearer now than when we first believed. 12 The night is nearly over; the day is almost here. So let us put aside the deeds of darkness and put on the armor of light. 13Let us behave decently, as in the daytime, not in orgies and drunkenness, not in sexual immorality and debauchery, not in dissension and...
1 tag
Romans 13:5-10
5 Therefore, it is necessary to submit to the authorities, not only because of possible punishment but also because of conscience. 6 This is also why you pay taxes, for the authorities are God's servants, who give their full time to governing. 7 Give everyone what you owe him: If you owe taxes, pay taxes; if revenue, then revenue; if respect, then respect; if honor, then honor. 8 Let no debt...
"bless the Lord o my soul, o my soul"
1 tag
Romans 12:17-21
17 Do not repay anyone evil for evil. Be careful to do what is right in the eyes of everybody. 18 If it is possible, as far as it depends on you, live at peace with everyone. 19 Do not take revenge, my friends, but leave room for God's wrath, for it is written: "It is mine to avenge; I will repay," says the Lord. 20 On the contrary:    "If your enemy is hungry, feed him;     if he is thirsty,...
1 tag
Romans 12:13-16
13 Share with God's people who are in need. Practice hospitality. 14 Bless those who persecute you; bless and do not curse. 15 Rejoice with those who rejoice; mourn with those who mourn. 16 Live in harmony with one another. Do not be proud, but be willing to associate with people of low position. Do not be conceited.
1 tag
Romans 12:11-12
11 Never be lacking in zeal, but keep your spiritual fervor, serving the Lord. 12 Be joyful in hope, patient in affliction, faithful in prayer. 
1 tag
Romans 12:9-10
9 Love must be sincere. Hate what is evil; cling to what is good. 10 Be devoted to one another in brotherly love. Honor one another above yourselves.
1 tag
Romans 12:3-8
3 For by the grace given me I say to every one of you: Do not think of yourself more highly than you ought, but rather think of yourself with sober judgment, in accordance with the measure of faith God has given you. 4 Just as each of us has one body with many members, and these members do not all have the same function, 5 so in Christ we who are many form one body, and each member belongs to all...
1 tag
Romans 12:2
2 Do not conform any longer to the pattern of this world, but be transformed by the renewing of your mind. Then you will be able to test and approve what God's will is—his good, pleasing and perfect will.
1 tag
Romans 12:1
 1 Therefore, I urge you, brothers, in view of God's mercy, to offer your bodies as living sacrifices, holy and pleasing to God—this is your spiritual act of worship. 
1 tag
Romans 11:33-36
33 Oh, the depth of the riches of the wisdom and knowledge of God!     How unsearchable his judgments,     and his paths beyond tracing out!  34 "Who has known the mind of the Lord?     Or who has been his counselor?"  35 "Who has ever given to God,     that God should repay him?"  36 For from him and through him and to him are all things.     To him be the glory forever! Amen.
1 tag
Romans 11:22
 22 Consider therefore the kindness and sternness of God: sternness to those who fell, but kindness to you, provided that you continue in his kindness. Otherwise, you also will be cut off. 
1 tag
Romans 10:14-15
14 How, then, can they call on the one they have not believed in? And how can they believe in the one of whom they have not heard? And how can they hear without someone preaching to them? 15 And how can they preach unless they are sent? As it is written, "How beautiful are the feet of those who bring good news!"
1 tag
Romans 10:9-13
 9 That if you confess with your mouth, "Jesus is Lord," and believe in your heart that God raised him from the dead, you will be saved. 10 For it is with your heart that you believe and are justified, and it is with your mouth that you confess and are saved. 11 As the Scripture says, "Anyone who trusts in him will never be put to shame." 12 For there is no difference between Jew and Gentile—the...
1 tag
Romans 10:4
4 Christ is the end of the law so that there may be righteousness for everyone who believes.
1 tag
Romans 9:20-21
 20 But who are you, O man, to talk back to God? "Shall what is formed say to him who formed it, 'Why did you make me like this?'" 21 Does not the potter have the right to make out of the same lump of clay some pottery for noble purposes and some for common use?
1 tag
Romans 9:14-16
14 What then shall we say? Is God unjust? Not at all! 15 For he says to Moses,    "I will have mercy on whom I have mercy,     and I will have compassion on whom I have compassion."  16 It does not, therefore, depend on man's desire or effort, but on God's mercy.
1 tag
Romans 8:33-39
33 Who will bring any charge against those whom God has chosen? It is God who justifies. 34 Who is he that condemns? Christ Jesus, who died—more than that, who was raised to life—is at the right hand of God and is also interceding for us. 35 Who shall separate us from the love of Christ? Shall trouble or hardship or persecution or famine or nakedness or danger or sword? 36 As it is written: ...
1 tag
Romans 8:32
32 He who did not spare his own Son, but gave him up for us all—how will he not also, along with him, graciously give us all things? 
1 tag
Romans 8:31
 31 What, then, shall we say in response to this? If God is for us, who can be against us? 
1 tag
Romans 8:29-30
29 For those God foreknew he also predestined to be conformed to the likeness of his Son, that he might be the firstborn among many brothers. 30 And those he predestined, he also called; those he called, he also justified; those he justified, he also glorified.
1 tag
Romans 8:28
 28 And we know that in all things God works for the good of those who love him, who have been called according to his purpose.
1 tag
Romans 8:26
26 Likewise the Spirit helps us in our weakness. For we do not know what to pray for as we ought, but the Spirit himself intercedes for us with groanings too deep for words. 
Romans 8:18
 18 I consider that our present sufferings are not worth comparing with the glory that will be revealed in us. 
1 tag
Romans 8:14-17
14 For those who are led by the Spirit of God are the children of God. 15 The Spirit you received does not make you slaves, so that you live in fear again; rather, the Spirit you received brought about your adoption to sonship. And by him we cry, "Abba, Father." 16 The Spirit himself testifies with our spirit that we are God's children. 17 Now if we are children, then we are heirs—heirs of God and...
1 tag
Romans 8:5
5 Those who live according to the flesh have their minds set on what the flesh desires; but those who live in accordance with the Spirit have their minds set on what the Spirit desires. 
1 tag
Romans 8:1-2
1 Therefore, there is now no condemnation for those who are in Christ Jesus, 2 because through Christ Jesus the law of the Spirit who gives life has set you free from the law of sin and death.
1 tag
Romans 7:21-25
21 So I find this law at work: Although I want to do good, evil is right there with me. 22 For in my inner being I delight in God's law; 23 but I see another law at work in me, waging war against the law of my mind and making me a prisoner of the law of sin at work within me. 24 What a wretched man I am! Who will rescue me from this body that is subject to death? 25 Thanks be to God, who delivers...
1 tag
Romans 6:20-23
20 When you were slaves to sin, you were free from the control of righteousness. 21 What benefit did you reap at that time from the things you are now ashamed of? Those things result in death! 22 But now that you have been set free from sin and have become slaves of God, the benefit you reap leads to holiness, and the result is eternal life. 23 For the wages of sin is death, but the gift of God is...
1 tag
Romans 6:18
18 You have been set free from sin and have become slaves to righteousness.
1 tag
"we raise our white flag, we surrender all to You, all for You!"
1 tag
Romans 6:11-14
 11 In the same way, count yourselves dead to sin but alive to God in Christ Jesus. 12 Therefore do not let sin reign in your mortal body so that you obey its evil desires. 13 Do not offer any part of yourself to sin as an instrument of wickedness, but rather offer yourselves to God as those who have been brought from death to life; and offer every part of yourself to him as an instrument of...
3 tags
1 tag
Romans 6:1-4
 1 What shall we say, then? Shall we go on sinning so that grace may increase? 2 By no means! We are those who have died to sin; how can we live in it any longer? 3 Or don't you know that all of us who were baptized into Christ Jesus were baptized into his death? 4 We were therefore buried with him through baptism into death in order that, just as Christ was raised from the dead through the glory...
1 tag
Romans 5:15
 15 But the gift is not like the trespass. For if the many died by the trespass of the one man, how much more did God's grace and the gift that came by the grace of the one man, Jesus Christ, overflow to the many! 
1 tag
Romans 5:9-11
 9 Since we have now been justified by his blood, how much more shall we be saved from God's wrath through him! 10For if, while we were God's enemies, we were reconciled to him through the death of his Son, how much more, having been reconciled, shall we be saved through his life! 11 Not only is this so, but we also boast in God through our Lord Jesus Christ, through whom we have now received...
1 tag
Romans 5:6-8
6 You see, at just the right time, when we were still powerless, Christ died for the ungodly. 7 Very rarely will anyone die for a righteous person, though for a good person someone might possibly dare to die. 8 But God demonstrates his own love for us in this: While we were still sinners, Christ died for us.
1 tag
Romans 5:1-5
And we boast in the hope of the glory of God. 3 Not only so, but we also glory in our sufferings, because we know that suffering produces perseverance;4 perseverance, character; and character, hope. 5 And hope does not put us to shame, because God's love has been poured out into our hearts through the Holy Spirit, who has been given to us.
1 tag
Romans 5:1
1 Therefore, since we have been justified through faith, we have peace with God through our Lord Jesus Christ, 2through whom we have gained access by faith into this grace in which we now stand.